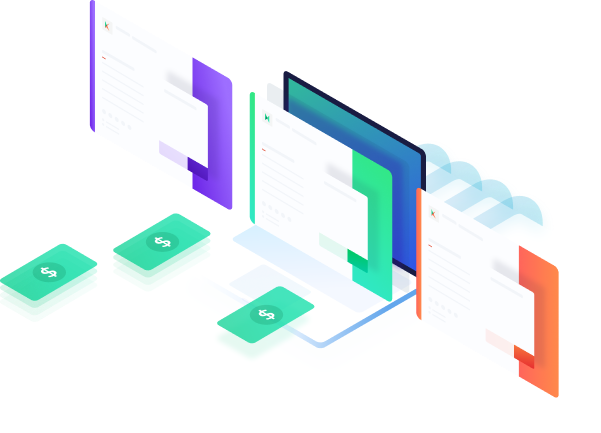 Collect payments with custom
Payment Pages
Curlec Payment Pages is the easiest way to accept payments with a custom-branded online store. Take your store online instantly with zero coding.
Here's How Curlec Payment Pages Can Help Your Business
Events and Tickets
Preparation is everything! Use hosted Event Registration to quickly register event attendees online and send automated receipts.
Accepting Donations
Raising money for a good cause? Our hosted Donations page saves you valuable time by automatically sending personalised receipts.
Sell Products
Selling products online? Take orders around the clock with our Online Order template. Send automated receipts with complete order details.
Fee Collection
Collect fees and accept payments in seconds with our hosted form, no paperwork involved. Send automated receipts with fees details.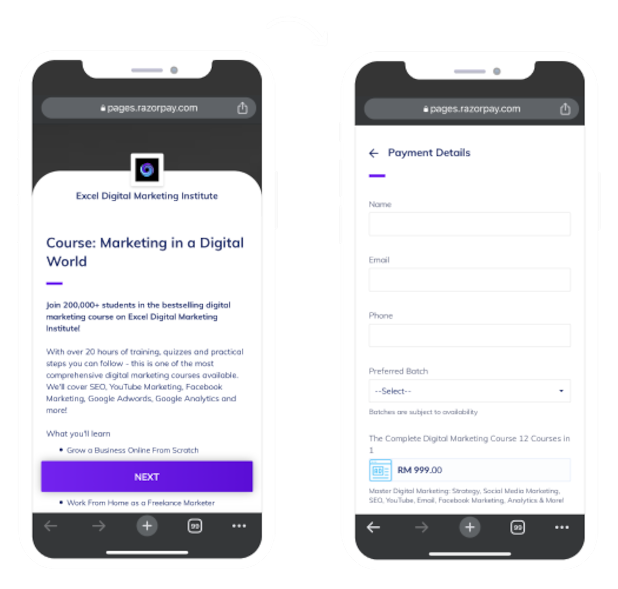 Made for Mobile
At Curlec, we understand the continually changing needs of businesses to accept online payments - from how consumers pay, all the way to the devices they use.
Incredible Mobile Experience
Your Payment Page has a consistent look and feel across all devices and is optimised for iPhone, iPad, and Android devices.
Every Payment Page automatically includes a unique mobile experience that matches the overall style of your page, so your content looks great on every device, every time.
Packed With Everything You Need to Run Your Business Smartly
Multiple product listings
Add any number of products/services you wish to sell, along with images of your products on a single Payment Page and share it with your customers.
Smarter purchase controls
Decide the minimum/maximum number of products your customers can buy, set a minimum amount your customers can pay, and more.
Intuitive reporting
Get detailed insights for each item in your store based on real-time transactions from the dashboard and make better business decisions.
Looking for a Convenient and Cost-Effective Way to Accept Payments Online?
No Coding Required
Your business can go online with zero integration and tech efforts. We build and operate for you.
Automated Receipts
Eliminate manual intervention by sending automated receipts on payment confirmation.
Memorable URLs
Look professional with a custom URL that is as easy to remember and is an extension of your business.
Custom Branded Page
Customise the look and feel of your payment pages to reflect your brand colours, for seamless customer experience.
Custom Fields
Collect information relevant and important to your business by adding and modifying fields on the Payment Page.
Track Your Payments
Make better business decisions using insights from real-time data and reports available on the dashboard.
Create your own custom-branded Curlec Payment Pages
Whether you're hosting an event, accepting donations or selling your product online, we got you covered. Host your own Payment Pages with zero coding and leave the hassles to us!
Frequently Asked Questions
Create a Curlec Payment Page in Just a Few Clicks
You can take your payment page online in a matter of minutes and start accepting payments instantly. Here's how:
Instant set up, instant satisfaction
With zero coding requirements, you can pick or customise templates or create your own to reflect your brand colours.
Hassle-free payment acceptance
Accept payments securely across a wide range of payment methods and send automated receipts.
Here's why our customers choose us

Quickly create a page with no integration or coding.
During the Kerala & Kodagu floods last year, as a responsible brand we wanted to enable our consumers to be able to donate to relief funds. We had very little time and needed an instant and sustainable solution. This is where our association with Razorpay helped - with Payment Pages, we were able to quickly create a page with no integration or coding. It's a wonderful partnership and we look forward to more successes in the future.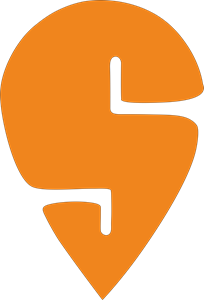 Sankshep Malhotra
Principal Product Manager

Accept payments without the hassle of integrating a payment gateway
Razorpay's Payment Pages has helped us in accepting payments for our products more conveniently. Payment Pages is a quick and easy solution to accept payments without the hassle and resources required for setting up a page and integrating a payment gateway and no need to set up custom links again and again for every payee.

Deepak Bhagchandani
Founder & CEO, QuickSell

It seems like they really want your business to succeed.
We had the option to use any payment gateway company in India but we chose Razorpay as their response time is excellent and the team is so friendly to work with. It seems like they really want your business to succeed. The best part of Razorpay I like is their payment pages which help us to use links to collect payments easily. They know what they are doing.

Avik Kedia
Founder & CEO, FinanceBazaar
Simple Pricing, No Hidden Charges
With no setup or annual fees for SMEs and one of the lowest transaction charges in the industry, pay only when you get paid!
Debit & Credit Cards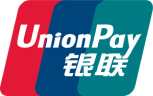 2.8% 2.5% per transaction*
Domestic Cards

FPX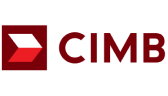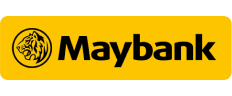 1.5% or RM1 per transaction
Whichever is greater
eWallets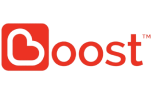 Start accepting payments from your customers today
Is your monthly transaction volume more than RM1 million?
Are you an enterprise collecting large volumes of payments? Contact us for a customised pricing tailored for your business needs.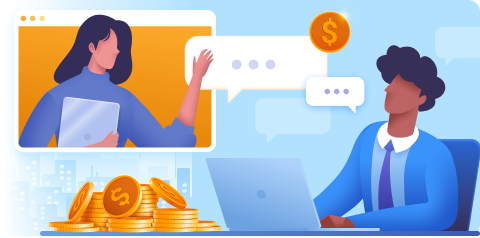 *International Debit & Credit Cards will be charged at 3% per transaction
Use Payment Pages Seamlessly with Our Other Products
Supercharge Your Business With Curlec
Sign up now to experience the future of payments and offer your customers the best checkout experience.
Access to entire product suite